WUDC 2012: CA team of Manila Worlds now complete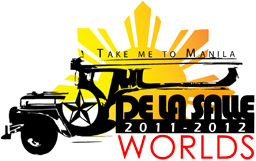 The Botswana Worlds are right ahead of us, when next year's Manila Worlds already show up at the horizon – the chef adjudicators of the World Universities Debating Championships (WUDC or Worlds) 2012, Sam Block and Lucinda David, have assigned their DCAs: Cormac Early, Tim Mooney, Masako Suzuki and Art Ward.
Cormac Early is a member of the Harvard Speech and Parliamentary Debate Society and spoke in finals at numerous debate tournaments in the USA and Great Britain such as the Oxford IV. Among other competitions, Cormac was runner-up to Worlds in Koç, Turkey, this year and in Cork, Ireland, in the previous year.
Tim Mooney is a member of the University of Sydney Union that provided the current WUDC winner team. Tim himself and his team mate made it to rank 5 on the speakers' tab. In 2008 and in 2009 he was a runner-up to World Universities Peace Invitational Debate (WUPID) that has been gathering the best speakers and judges of the world since 2007. This competition is staged in Malaysia annually and takes place in late December just before the WUDC start.
Masako Suzuki was Best EFL Speaker at Worlds 2007 in British Columbia, Canada. In addition to her Ph.D. thesis at Keio University, Japan she is devoted to debating: Since April 2010 she is trustee for English debating at high schools in Japan. Moreover, she is trustee for international affairs of the Japan Debate Association. On top of that, she committed herself to being Equity Officer at the executive board of WUDC for the past six years.
Art Ward, member of various debating societies such as the London School of Economics Debate Society, finalled at Worlds in Tallinn, Estonia 2008. At this year's Worlds in Koç, Art ranked number 9 on the speakers' tab. As chief convenor, he got the Worlds 2009 in Cork, Ireland going. He also went to the Middle East to help establish parliamentary debating in Qatar: He coached primary, secondary as well as university students.
The chief adjudicators, Sam and Lucinda, are grateful to everybody who helped make the decision about the deputy chief adjudicators through their feedback. Very detailed and analytic information on judging and judges facilitated lifting the burden of decision. in addition to that, both were impressed by the applications the candidates sent in, they admit in a letter to Achte Minute. Those forms were vital and central to the decision.
Sam and Lucinda are looking forward to work together with their four new mates. They present them to the international debate circuit as the finest selection of judges: "We hope you will agree that among this team are excellent motion-setters, fine debate theorists, strong communicators, possessors of important insights into the debate experiences of those from a variety of backgrounds, rigorous organisers and a huge amount of knowledge about various debating communities. As well as being talented individuals, we hope this will be an excellent team, all of whom bring something unique and important; it will be a privilege to work with them."
At last, the CAs hope to be able to work together with other applicants to the positions. They hope to elaborate training material as well as to establish a group of senior adjudicators to support the CA team. They want to make Manila Worlds the "WUDC of all the talents".
apf / glx