James Wood on challenges and socials: Interview with the convenor of the Leeds bid for EUDC 2012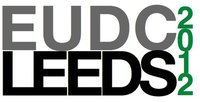 The Leeds Debating Union (LDS) is bidding for hosting the European Universities Debating Championships (EUDC or Euros) 2012. Since we have already introduced the Belgrade bid to you, Achte Minute now talked to James Wood, the prospective convenor of the Leeds bid, who revealed his excitement for organising events and projects, seven good reasons to chose Leeds over Belgrade and the adjudication team.
Achte Minute: When and how did you come up with the idea of hosting next year's Euros?
James Wood: The idea of making a Euros bid was something I'd thought of before I joined the committee of the Leeds Debating Union back in 2010. As someone who gets excited by organising events and projects, it seemed like a challenge that might be worth taking on at some point. After joining the committee last February, discussions with other members led to a firm idea that we wanted to organise a bid within the next two or three years. It was this summer that we decided to bid to host in 2012, as we felt this would be a great opportunity for the society, encouraged by the very supportive staff at Leeds University Union, the students' body in Leeds.
Achte Minute: How much work is it to organize a bid alone?
James: It's a lot of work, but it's also great fun. Obviously when you start out you have to appoint your Chief Adjudicator, and Fred Cowell has also been working really hard to get the Adjudication core we want, and to ensure the bid is the best it can possibly be. Having secured our venues, adjudication and the other fundamentals of the bid, we're now looking at pushing the boundaries to ensure we run an utterly awesome Euros next summer.
Achte Minute: Who is with you on the org comm? What is your and your team's experience with organizing tournaments or other events of that size?
James: The org comm is varied, with people from across the UK on board. Obviously I'm Convenor, Amanda Moorghen from Birmingham has joined as Finance Officer, while Jake Armes from Lancaster is Volunteers Officer. Our other members are drawn from within the society – key so far have been current society President Stef Imbriano, who's been in charge of PR, and Michael Burgess, our training officer and webmaster. Obviously we've all had a great deal of experience running our own competitions, I've now been heavily involved in running our last two tournaments, while Amanda and Jake have both convened tournaments for their respective societies.
Achte Minute: What are the next steps on your campaign?
James: As I say, having secured our infrastructure we now have to go out and ensure we can get commercial and European funding, that we can campaign across Europe and finalise plans with our many social venues to bring you some awesome nights while you're with us. Simply, it's now to take the very good bid we already have, and make it absolutely fantastic.
Achte Minute: How many teams do you expect? That will make how many people altogether?
James: We're expecting 200 teams based on the size of previous tournaments, this'll make between 550 and 650 people all told, plus our volunteers, which will be drawn locally.
Achte Minute: Let's get a little more competitive: What makes the Leeds bid so special? Why should the delegates from among our readers vote for Leeds instead of Belgrade?
James: There are seven main reasons, in our eyes, you should support a Leeds bid for Euros:
Nine rounds over three days: We want to give the debaters of Europe the experience of Worlds on their doorstep. Six rounds of quality feedback from a top flight judging pool and three closed rounds, bringing you a complete all round debating experience.
Debaters have double beds: Brand new halls at the University of Leeds mean that we can offer double beds and en-suite bathrooms.
Massive judging fund: Under the current budget we have approximately 12,000 Euros to spend on bringing in judges from across Europe.
No buses: From bed to breakfast to round one, everything is less than four minutes walk. You should have as stress free a competition as possible.
Drinks deals at all socials: We promise you that sponsorship money will be ploughed into free drinks. We have already secured excellent deals at all socials venues. On every night there will be two for one drinks deals and a range of drinks set three Euros or less.
Galway reg fee frozen: We can at the moment give you a competition for the price of last years competition.
Great headline socials: We already have, paid for, a three course sit down dinner, a pool tournament night and a break night party in one of the best student clubs in Britain. With only a little sponsorship we will be able to give you even more.
Achte Minute: Milan Vignjević of the Belgrade bid has gathered a team of some of the most renown adjudicators in Europe. Who is on your CA team? Do you have any exclusive background knowledge on them?
James: We have a fantastic adjudication core on the bid, which I think speaks for itself. Our Chief adjudicator is Fred Cowell of ULU. Fred is a Euros Finalist, top speaker at Euros, multiple time WUDC breakist, winner of eight IVs and has been on the adjudication core of multiple large tournaments. Deputy Chief Adjudicators are Rob Honig, Maria Kesa, Harish Natarajan and Catherine Murphy, obviously all very highly respected adjudicators. Maria is a two-time Baltic Champion, World ESL semi finalist and CA of the Estonian Open, while Rob is a two time worlds ESL finalist and the current european ESL champion. Catherine broke 5th on tab at Worlds this year and is a Euros semifinalist, while Harish is a European finalist, Worlds Semifinalist and has gained quite some experience as a judge at Oxford, Cambridge and the LSE Open. In addition to that he has been DCA at the Pan-African Universities Debating Championships 2010.
Achte Minute: Our readers are curious, always longing for news and more details: When will your homepage be launched?
James: The website will be launched shortly, we've been ensuring that everything works and hope to have it available to you by the end of this week.
Achte Minute: Haven't I seen a Facebook site for the Leeds bid earlier? What happened to it? And why?
James: Yes, we originally had a 'page', and have now moved to a 'group'. Unfortunately the new Facebook format really doesn't allow us as much flexibility as the old one, which is what prompted the switch. The new group allows us to reach far more people with any new information we put up, and means everything is clearer and easier to find.
Achte Minute: Who is supporting you and your bid?
James: We're being supported by the University of Leeds, our institution, as well as the students body, Leeds University Union, of which the Debating Union is a part. Both the university and the union are giving us a lot of support with facilities, expertise and financial support, so we're very grateful to them for that. We'll announce commercial and other support as we gain it in the coming weeks.
Achte Minute: Thank you very much, James, for the interview!
The Leeds Debating Society launched a bid video – have a look at it!
There also is a new version of this video which is not available in Germany due to litigation though.
The European Universities Debating Championships (EUDC or Euros) have been held annually since 1999. It was started in Rotterdam where 32 teams of two competed for the title. For the records: In Amsterdam, 192 teams competed for the very same title in 2010. Format has ever since been British Parliamentary Style (BPS), language of debate is English. Debaters from all over Europe and Israel take part in Euros and compete with each other in two categories: the open break (for native speakers) and "English as a Second Language" (ESL). Current champions are Eoghan Casey and Patrick Rooney (Kings Inn), ESL champions are Maja Cimerman and Filip Dobranic from Ljubljana. The next Euros are to be held in Galway, Ireland this summer. Two bidders run for hosting EUDC 2012: Belgrade and Leeds. The EUDC Council is going to decide upon who will win the bid in summer.
apf / glx