Boddencup 2011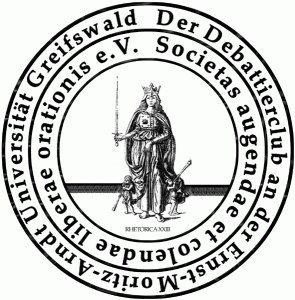 The "Bodden" calling for the third time! 2009 was the first year when the Debattierclub Greifswald set up the tournament called "Boddencup" in the British Parliamentary Style, language of debate is German.
This year's edition will be staged from July 22 to 24 and is going to offer five prelims, semifinals and a final with seven-minute speeches. More information on the tournament will be available soon.
But what does "Bodden" actually mean? It refers to the "Greifswalder Bodden", or the Bay of Greifswald – a basin in the southwestern Baltic Sea. If the weather cooperates, there will be a barbecue at beachfront like in the past two years.
xzy / apf