Tilbury House Novice
On May 31st the Tilbury House Novice will take place in Cologne, Germany. After the
Magdeburg Novice Tournament
it is the second English Fresher's tournament in Germany this season. It aims to encourage all those who want to make their first experiences with English Debating without having to fly to a foreign country and compete with experienced native speakers. Accordingly, speakers should not have debated for more than 1 year and should not have broken at an international tournament.
The tournament will be held in BP and features 4 preliminary rounds and a final. Chief Adjudicator (CA) is Leo Münstermann, Semi-Finalist of the World Universities Debating Championships in the category English as a second language. The second CA is yet to be announced.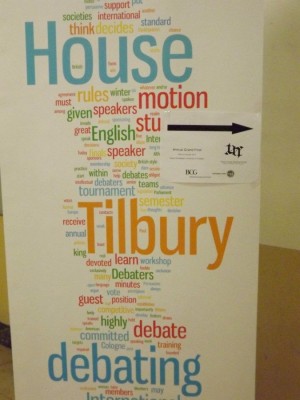 Registration is open now. Reg Fee is 15€ per speaker and 10€ per judge and includes food and crash accomodation.
Date: May 31st 2014
Location: University of Cologne
Format: BPS
Language: English
Convenor: Moritz Justen
Rounds: 4 preliminary rounds and a final.
Judging: N-1 rule
CAs: Leo Münstermann, tba
Accomodation: Crash
Participants: Experience
Reg Fee: 15€ speaker, 10€ judge.
nbo