Athens Open
From August 29th to August 31st, the third Athens Open will be hosted by the Deree College Debating Club. The tournament takes place merely one week after the European Universities Debating Championship in Zagreb and welcomes all debaters who want to extend their holiday stay in the South East of Europe.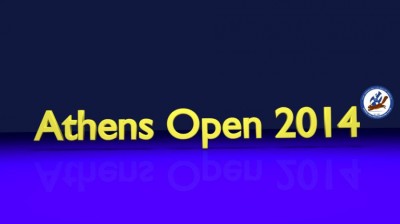 The Athens Open will be held in British Parliamentary Style and features 5 preliminary rounds with 7 minute speeches, Semi-Finals and a Final. Chief Adjudicators (CAs) will be Christine Simpson, CA of Zagreb EUDC 2014, and Michael Shapira, CA of Vienna EUDC 2015.
Registration is open. Registration Fee is 60 Euros and covers accommodation and food for 3 days as well as Socials and a tour around Athens.
Further information can be found on the homepage of the Deree College Debating Club, on the Club's page on facebook, on the homepage of the Athens Open or on the event page on facebook. Questions will also be answered via e-mail: dc [dot] debateclub [at] acg [dot] edu

Date: 29.08. – 31.08.2013
Location: Athens, Greece
Reg Fee: 60€
CAs: Christine Simpson, Michael Shapira
nbo