EUDC 2018 – How did we get here
In Warsaw, 2016, Scotland was, after a tough race against Hull and Riga, selected as the host of EUDC 2018. Jan-Gunther Gosselke, president of the EUDC Council's Executive Committee, describes how a chain of events led to this year's Euros taking place in Novi Sad, Serbia instead.
Last summer in Tallinn, the Scottish bid was to be ratified. This is when Scottish OrgComm first brought an issue regarding accommodation to council's attention: The hotel no longer was available at the initial week planned for EUDC because one of their long term customers asked for accommodation at the same time and they preferred to rent to them. As OrgComm considered it easier to find a new venue than new accommodation, they accepted to shift Euros one week back. As per their report, however, the issue should be settled in the following two to three weeks, and thus council ratified them.
A Resignation Letter to the OrgComm
Over the course of the next couple of months, rumors started floating around in the debate scene that the accommodation / venue issue had not yet been resolved. People's unease intensified when in Novmber,a member of the OrgComm resigned and subsequently published a letter that showed deep disagreements between himself and the convenors on logistics and other organizational topics.
E-Council convenes in January
It was this letter that led the executive committee to decide for a formal update request during Worlds. Before its issuance, however, a second (subsequently leaked) letter from Scottish OrgComm reached the council. In this letter, the convenors described how they had struggled to secure a new venue and, despite currently being in talks with the University of Edinburgh, advised council to look out for alternatives. As a result, an online council meeting was set up in which the Scots explained the background of the current situation and contingency bids, Hull, Novi Sad, New Castle, Paris, Istanbul and an Irish bid, presented their plans for the possibility of Scottish EUDC not being able to host. Council decided to reconvene on February 23rd for an update: By this time, Scottish Org Comm would have received an update from the University of Edinburgh and contingency bids would have had time to plan the details of their offer.
Three suspense-packed weeks
This marked the starting point for three highly suspense weeks, as people were awaiting the updates from Scottish OrgComm as well as the proposals of the contingency bids. Feelings boiled up especially with regards to the political situation in a country of one of the contingency bids, discussions at some point becoming much more personal than what the executive committee would wish for. When February 23rd  came closer, Hull, Paris and the Irish contingency bid started dropping out. February 22nd, the night before the next council meeting, the Scottish then provided council with an update: While they had managed to secure the University of Edinburgh venue, costs had risen so much that they no longer deemed the registration fee for a Scottish EUDC to be fair for not as well funded circuits and would rather hand hosting over to a contingency bid that could offer Euros at a lower participation fee. This marked the starting point for reopening of bidding for the remaining contingency bids. On Monday, however, Newcastle dropped out due to lack of university support and later, Istanbul withdrew because they felt that the debate scene was strongly opposing a bid situated in Turkey.
What's next?
Eventually, Novi Sad was the only bid left and was confirmed after Q&A on Monday, 26th of February by council. Jovan Petronijevic registered the bid's NGO on Monday, March 5th. Subsequently, the orally confirmed contracts with hotels and venues will be signed so that registration opened  on March 10th.
Constitutional Questions
This quite exceptional situation also revealed several critical questions not answered by the constitution. For example, there is no provision for the case that a host suffers from a setback after ratification has taken place. While the majority of people consulted by the executive committee were of the opinion that revoking hosting rights is not possible except for the case that the host "obviously" cannot provide an EUDC (implying the question which criteria to apply), there were also differing interpretations. Further, while the constitution mentions emergency meetings for exceptional situations, there are no provisions for voting rights and quorum. The executive committee in this case granted all member countries voting rights at council, no matter whether they attended Tallinn EUDC, as they may very well want to attend EUDC 2018 and are therefore affected. However, as this can change the voting outcome of any decision taken at emergency council, this or an alternative procedure should be approved by council and be amended to the constitution. The executive committee therefore is compiling a list of issues surfaced so that the constitutional review committee, set up in Warsaw to increase transparency and understandability of the constitution, can incorporate it into the constitutional reform.
Prevention of Reoccurrence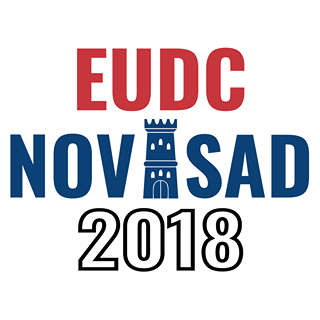 While we from the executive committee are very happy about the great commitment all contingency bids showed and are glad that Jovan has taken over this incredible task, this situation of course should not reoccur. We therefore are working on three measures to increase transparency and let potential issues surface earlier. First, Joona is currently compiling a small audit group to investigate which organizational aspects contributed to the actual problem at hand and how they can be handled better in the future. Second, we will encourage council to employ much more scrutiny before ratifying a bid and to actively consider reopening bidding if a host shows considerable planning deficits. Finally, the executive committee will take a much more active role as a facilitator of communications between council and hosts. Even though this is actually envisioned by the constitution, it has not been put into practice in the past years. As part of this, we started a series of regular check-ins with Novi Sad and Athens. While we are sure that both of them are doing a great job, this is about institutionalizing a process that is designed to catch much earlier such rarely but eventually occurring problems as the Scottish venue issue. We expect that especially the last two measures treat two key issues when it came to oversight: The fact that council would ratify a bid based on the pure expectation of an OrgComm that an issue would be resolved in the next couple of weeks, and the lack of follow-up by the executive committee, admittedly also because one member had moved to the United States for half a year.
With these measures, we hope to significantly reduce the likelihood of a situation like the one faced by European debaters during the months. For now, we look forward to the amazing Novi Sad EUDC 2018 that Jovan has put together.
jgg./jm.