Posts Tagged ' Stölzgen '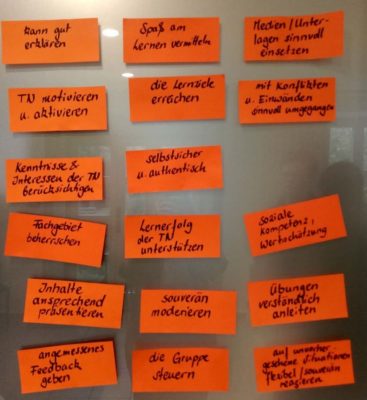 Sorry, this entry is only available in German.
Old stagers from Tübingen wrote another book on rhetoric, this time on "key competence in argumentation". Daniel Sommer, himself a veteran on the German debating circuit, penned a review on the book by Markus Herrmann, Michael Hoppmann, Karsten Stölzgen and Jasmin Taraman. Interested in the book? ...
Nov 11th, 2010 | By
Achte Minute
| Category:
Rezension
|
Comments Off

on Daniel's review: "Schlüsselkompetenz Argumentation"
Mixed teams of all kind are welcome at the Streitkultur Cup 2010. That comprises novices and experienced speakers, male and female debaters, and even debaters from different institutions. The most renowned open competition on the German speaking debating circuit will take place on 11 December in Tübingen and will be held in the format of OPD (open parliamentary debate, a format developed by the hosting society), hence teams of three may now register via vorstand[at]streitkultur.net. Please let your host, the famous Streitkultur Tübingen, know how many teams your institution is going to send to the tournament. Registration fees are 10 Euros ...