Glasgow Ancients and Glasgow Womens Open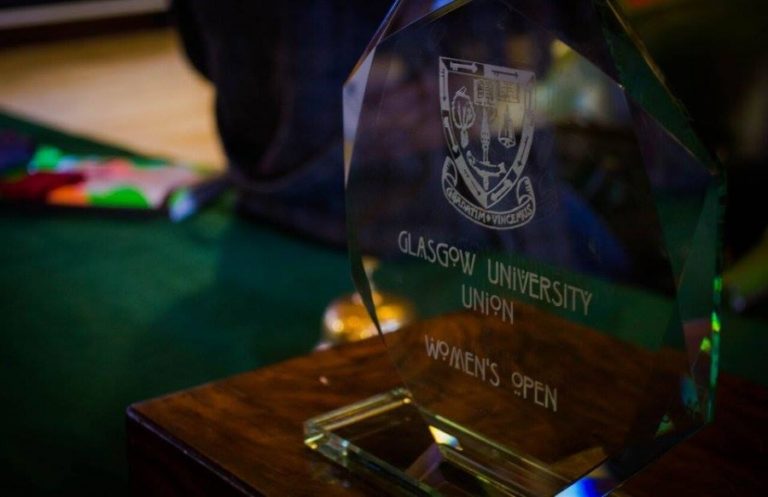 Date: 07. Apr 17 - 09. Apr 17
Place: Glasgow University, Glasgow
+ Add to Google Calendar
+ Add to ical
Host: Glasgow University Union Debating
Conveners: Doug Jack, Eilidh Sheach & Noémie Katerina Gauthier
Contact: guuancients2017 [at] gmail [dot] com
Format: British Parliamentary Style (BPS)
Rounds: 5 in-rounds + semi finals and final (Ancients), 4 in-rounds + final (Women's)
Team cap:
Chief adjudicators: Hannah Tyndall, Lucy Murphy, Kez Exley, Eoin MacLachlan, Nishith Hegde
Adjudicator rule: n-1
Special features: Two tournaments combined. Drop-out dead line for all teams is March the 10th. Payments should made by the 17th of March.

Reg fee: £40 per team (Ancients, UK), £ 30 per team (Ancients, international), £ 10 per team (Women's). Anyone who has registered a team for ancients is eligible for a free team for Glasgow Women's.
Accomodation:
Registration: https://docs.google.com/a/guu.co.uk/forms/d/e/1FAIpQLScjUF7AP03q3G9Cb2TC-FDqzI3r7Ep-K7HKWm0NUXMbdviNZg/viewform?c=0&w=1 (Ancients, Team), https://docs.google.com/a/guu.co.uk/forms/d/e/1FAIpQLSeq5ufcY1rU4aGyJUQTNLHbaOVO40P5MaNMM7qKJnM8zZIR9A/viewform?c=0&w=1 (Women's, team), https://docs.google.com/a/guu.co.uk/forms/d/e/1FAIpQLSfQ-28jDVgnT_5hlC8LyyvF9wW2dYcMvqqty8FqhUncNntw9Q/viewform?c=0&w=1 (Independent Adjudicator, Ancients), https://docs.google.com/a/guu.co.uk/forms/d/e/1FAIpQLSeV0WXU3O5OrWx_-mSHEdx14ZsWnEpYbd5vkBrZJq37pSLekw/viewform?c=0&w=1 (Independent Adjudicator, Women's)