January competitions in Berlin: Invitational and Punk tournament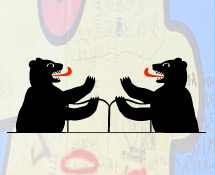 The Berlin Debating Union (BDU) unite debating novices as well as old stagers with their January competitions: On 7 January 2011, they host an invitational which has to be understood literally – speakers get an invitation. With four prelims and a final all taking place on Friday, those old stagers get a good chance to compete with each other. This tournament will be held in German, the format will be BPS, chief adjudicators are Torsten Rössing (Klartext Halle) and Bastian Laubner (BDU).
On the following two days, 8 and 9 January, Berlin will be stage to BDU's Punk tournament. While everybody is welcome, BDU president Patrick Ehmann explains that it is the aim of BDU to have teams that consist of novices as well as of advanced speakers. Thus, a high level of debating shall be reached while at the same time the up-and-coming should get boosted. Chief adjudicators are going to be Andrea Gau (DCJG Mainz), Dessislava Kirova (BDU) and David Lamouroux (DC Göttingen). Speakers from the invitational are welcome to change now to the judging panel . While in the prelims speech time will only be five minutes, in the final rounds speakers will have their regular seven minutes.
There will be up to 48 slots for teams on the Punk tournament. Registration will open in November, the n-1 rule is applied. Fees are 15 Euros per capita. Crash is available. This tournament is part of the Freie Debattierliga series.
kem / glx /apf