Zagreb Open 2010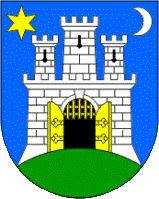 Hrvatsko Debatno Društvo -that is Croatian and means Croatian Debating Society. They are the convenors of the Zagreb Open on 10 and 11 December in the Croatian capital. Format will be British Parliamentary Style (BPS), there will be four prelims with five-minute speeches and a break to semis and finals. Chief adjudicator is Branka Marušić, Worlds finalist in EFL (English as a Foreign Language) in 2009 and 2010. Her deputy is going to be Filip Muki Dobranić, quarter-finalist in ESL (English a a second language) of this year's Worlds and European Champion and Best Speaker (ESL) at Amsterdam's Euros 2010.
Fees for the Zagrab Open will be 35 Euros including accommodation, meals and socials.
Registration is open until 3 December 2010. Please register until 28 November if you're in need of accommodation. Send an e-mail to zagreb.open2010[at]gmail.com. More information is available on the Croatian Debating Society's website.
msi / apf