Tilbury House IV 2012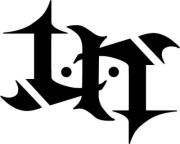 Save the date and prepare for Worlds in Cologne: The Tilbury House Debating Society is going to host the Tilbury House IV 2012. The competition will be staged on December 7 to 9. Language of debate is English, the format is BPS. Team cap is 36. World's DCA Isabelle Fischer (née Loewe) is going to be chief adjudicator together with Danique van Koppenhagen and Dessislava Kirova.
To get more information visit the societies homepage where it shall be postet asap. You may also join the facebook event or contact the convenor Lea Pyhel viamail to lea [dot] pyhel [at] tilburyhouse [dot] de.
Facts:
Tilbury House IV 2012
December 7 to 9
Cologne, Germany
BPS, English
CAs: Isabelle Fischer, Danique van Koppenhagen and Dissislava Kirova
Update 18. September: You may now register.