Thinking European: The 2nd European Debates Conference in Cologne
In the year of the European Elections, the Association of German Speaking University Debating Societies (VDCH) chose to make Europe the main focus of its work. For that purpose, it participates in conducting 22 public "European Debates" in 7 countries, to invite students and the broad public to actively take part in debates concerning the most important subjects of European policy. Also, this years' German-Speaking University Debating Championship was held under the motto "Speaking German – Thinking European" and hosted participants from many other European countries.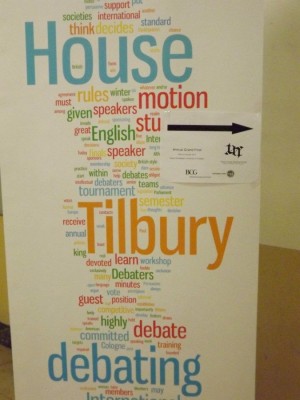 As a prominent part of the thematic focus on Europe, the VDCH and two member clubs organize two "European Debates Conferences". They aim to bring the participants of the other projects and many other debating societies together to jointly debate about controversial political, economic and societal issues. The participants are not only improving their knowledge about Europe and their rhetorical and argumentative skills. They also get to know students from up to 11 other countries and learn about the differences and similarities in their points of view on common challenges.

The first conference was held in April 2014 in Berlin, the second one this weekend from the 7th to the 9th November in Cologne. Both are generously supported by the foundation Stiftung Mercator.
The schedule of the tournament:
Friday:

16.00 – 17.15 Registration at the University
17.30 – 19.30 Round 1
20.00 – 22.00 Public European Debate
 on the topic of a possible introduction of a Youth Guarantee in the EU.
22.00 Snacks & Drinks
Saturday:
09.00 Registration (University) closes
10.00 – 12.00 Round 2
12.00 – 14.00 Round 3
14.00 – 15.00 Lunch
15.00 – 17.00 Round 4
17.00 – 19.00 Round 5
19.00 Dinner & Social
Sunday:

10.00 – 12.00 Semi-Final
12.00 – 14.00 Snacks
14.00 – 16.00 Final
The public European Debate will be with politicians on a current EU related topic.
Next to Yael Bezalel, finalist of the European Universities Debating Championship (EUDC) in the category English as a Second Language (ESL) and judge of the EUDC ESL final and Pete Doughton, octo-final judge at the World Universities Debating Championship (WUDC) and EUDC ESL semi-final judge, Senna Maatoug, finalist of the WUDC ESL and EUDC ESL final judge, completes the panel of the Chief Adjudicators.
The organizers published a map with the venues for the participants. They are accommodated in the Meininger Hotel and the a&o Hostel. The registration and preliminary rounds will take place in a building on campus. The finalists will debate in the so called "Neuer Senatssaal" (Universität zu Köln, Hauptgebäude, Neuer Senatssaal, Albertus-Magnus-Platz, 50923 Köln).
Participants can ask questions in the tournament's Facebook-Group.
Matthias Carcasona and Anne Gaa will report on the weekend's results and use #thIV14 on Twitter.
gaa/ama