37 Debating Societies will participate in the German Nationals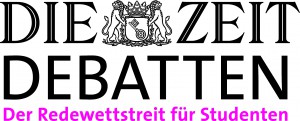 37 Debating Societies from Germany, Austria and Switzerland have registered for the German Debating Championship (Deutsche Debattiermeisterschaft, DDM).
Theses are societies from:
Germany
Aix-la-Chapelle
Bayreuth
Berlin (BDU and SK)
Bonn
Cologne
Dortmund
Dresden
Duisburg-Essen
Frankfurt
Freiburg im Breisgau
Göttingen
Halle
Hamburg
Heidelberg
Ingolstadt
Jena
Karlsruhe
Kiel
Leipzig
Magdeburg
Mainz
Mannheim
Marburg
Munich
Münster
Osnabrück
Potsdam
Regensburg
Stuttgart
Tübingen
Austria
Graz
Salzburg
Wien (AFA and DK)
Switzerland

The German debating Championship will be staged in Heidelberg from 9 to 12 June. Format will be the Open Parliamentary Debate (OPD) widely spread in the German speaking debating circuit. The Debating Club Heidelberg (DCH), then German debating champion in 2004, will now be host to Germany's largest tournament. Chief adjudicators are going to be Gudrun Lux, Jan Lüken, Marcus Ewald and Tim Richter.