Registration for Zagreb EUDC 2014 opens on Sunday
The registration for the Zagreb EUDC 2014 will start on Sunday, March 2nd at 12 o'clock CET and will be open for 24 hours. For the registration one should send a mail to zagreb [dot] eudc [dot] register [at] gmail [dot] com. During the first phase of registration the convenors need the institution name, country, delegate representative name, contact e-mail and number of teams and judges.
Every institution will be granted one team. The distribution of the 2nd and 3rd teams will be similar to the procedure at WUDC, that is to say allocation will be according to the instition's performance (number of ESL and open breaks) at the last three EUDC.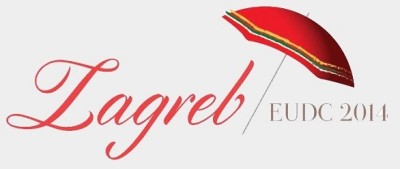 A deposit of 80€ per participant has to be transferred until March 31st.
The registration for independent adjudicators will be open from March 16th to March 30th.
Registration: 02.03.2014 12:00 CET
Team cap: 220
Judging: n-1 rule
For more information, visit the facebook page, visit the Zagreb EUDC homepage or e-mail zagreb [dot] eudc [dot] register [at] gmail [dot] com.
Also, see the Achte Minute's article about the Zagreb EUDC.
nbo/kem