ZEIT DEBATTE Greifswald 2010 Pickings 4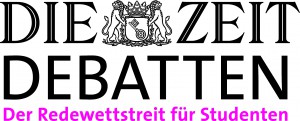 The tab of ZEIT DEBATTE Greifswald can be found online! Interesting enough: The team of Hanse Debating Union Bremen broke to semis with a result of 15 out of 15 points. And the team from Klartext Halle that later won the final was third of the tab after prelims.
To read more on this, please see the German version of this article.
glx / apf