EUDC 2012 – Two bids and a hoax
Let the competition begin: Two cities bid for hosting the European Universities Debating Championships (EUDC or Euros) 2012. The bidders are Leeds from the English county West Yorkshire and the Serbian captial Belgrade. In addition to that, there's an alleged bid from London's BPP Debating Society – rumour has it that this a hoax.
Belgrade composed a prominent team. Convenor is Milan Vignjević. His bid is backed-up by the University of Belgrade. But he himself has gained a lot of experience as both debater and convenor: He broke to ESL qurters at Amsterdam Euros 2010 and is co-convenor of the Belgrade Open 2011. Art Ward (deputy chief adjudicator of De La Salle Worlds 2012) assembled a team for his support: His DCAs are Manos Moschopoulos (Best ESL speaker at Worlds 2010, ESL finalist at Euros 2010, author for Achte Minute from Greece), Isabelle Loewe (ESL EUDC champion 2006, DCA Euros 2008, grand final judge at Euros and Worlds, Debattierclub Bonn), Ben Woolgar (World Schools Debating Champion 2008, top four speaker at Worlds 2011, from Oxford), Filip Muki Dobranić (ESL Euros winner 2010, ESL runner-up at Worlds 2011, from Ljubljana) and Stephen Boyle (CA at USUniversities DEbating Championship 2011, from University College Dublin). More details are available at www.eudc2012.org.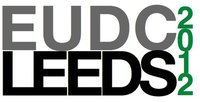 Of course,the Leeds Debating Union (LDU) has arranged a committed team as well: convenor is LDU's director of debating, James Wood. Chief adjudicator is Fred Cowell (quarter-finalist at Euros 2010, top seven speaker at Euros 2008, from London) gets support from Catherine Murphy (Ireland's Schools Debating Champion 2004, winner of UCD Vice Presidents' Cup 2009) and Rob Honig (ESL finalist at Worlds 2011, from Leiden). More info will be available on the homepage of Leeds Debating Union.
The European Universities Debating Championships (EUDC or Euros) have been held annually since 1999. It was started in Rotterdam where 32 teams of two competed for the title. For the records: In Amsterdam, 192 teams competed for the very same title in 2010. Format has ever since been British Parliamentary Style (BPS),language of debate is English. Debaters from all over Europe and Israel take part in Euros and compete with each other in two categories: the open break (for native speakers) and "English as a Second Language" (ESL). Current champions are Eoghan Casey and Patrick Rooney (Kings Inn), ESL champions are Maja Cimerman and Filip Dobranic from Ljubljana. Next Euros are to be held in Galway, Ireland this summer.
apf / glx