Tab team for the Zagreb EUDC 2014 announced
The Organisation Committee of Zagreb EUDC 2014 has now announced the tab team of the tournament: It consists of Bob Nimmo, Richard Coates and Calum Wor.
On the EUDC 2014 website, the members of the team are introduced as follows:
"Bob Nimmo – Bob has worked on the tab teams of a huge number of competitions over the last decade, including assistant tab director of EUDC 2004, tab director of EUDC 2008, 2009 and 2012, tab director of WUDC 2009 and 2012. In addition, he has tabbed over 80 University and Schools level tournaments throughout the UK and Ireland. He has competed for the Durham and Cambridge Union Societies, reaching the final of WUDC in 2007 and winning EUDC in 2005.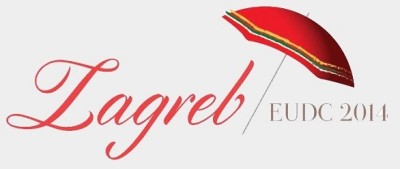 Richard Coates – Richard is the current lead developer of Tabbie Tabbing software, and has been responsible for the design and development of Mercury, the eBallot software, and OverCoates, the judge feedback software. Having provided tabbing software and assistance at the 2012 World Championships in Manila, and been the tabmaster of more that 20 debating competitions worldwide, including twice each at the Cambridge IV and the English National Championships, Richard is experienced at tabbing all manner of competitions. Richard was the Chief Adjudicator of the International Competition for Young Debaters and an Adjudicator of the ESL Final of the Cambridge IV.
Calum Worsley – Calum is a medical student at Cambridge University. At school he was the winner of multiple schools competitions in Scotland, and competed for Scotland at WSDC 2011. His tabbing and judging experience includes the Cambridge IV, Cambridge and Durham Schools, and the International Competition for Young Debaters. In addition he has been on the tab team at the Oxford IV and tab master at the Leeds Open."
kem