Tilbury House IV 2014 – 2nd European Debates Conference
From the 7th to the 9th November, the annual Tilbury House IV will take place in Cologne, Germany. The event will combine the debate tournament with the 2nd European Debates Conference. There will therefore be a public debate with politicians on an European issue. The tournament features five preliminary rounds with seven minute speeches and a break to the semi-finals. Chief Adjudicators (CAs) of the tournament will be Yael Bezalel, former finalist of the European Universities Debating Championship (EUDC) in the category English as a Second Language (ESL) and judge of the EUDC ESL final 2014; and Pete Doughton, octo-final judge at the World Universities Debating Championship (WUDC) and EUDC ESL semi-final judge. A third CA is yet to be announced.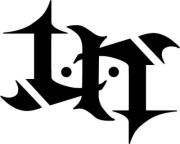 Registration is open via a Google Doc registration form. It costs €45 per speaker or judge, and the n-1 rule will be applied. Accommodation is a hostel in Cologne. According to the organisers' info on the facebook event page, participants should arrive in Cologne at around 5 pm on Friday and can leave after the final at 4 pm on Sunday.
Detailed travel information as well as further general information can be found on facebook or on the Tilbury House homepage.
Date: 07.11.-09.11.
Location: Cologne, Germany
CAs: Yael Bezalel, Pete Doughton, tba
Reg Fee: €45 per person
Accommodation: Hostel
nbo/hug