Welcome to Achte Minute! Jetzt auch auf Englisch!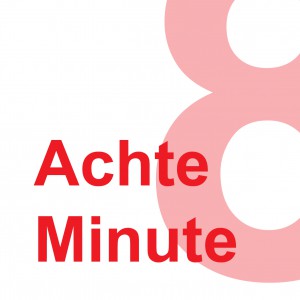 Switch to the English version using the drop-down menu on the right!
Die Achte Minute, das Magazin der deutschen und deutschsprachigen Debattierszene, gibt es jetzt auch auf Englisch! Mit dem Tilbury House Summer Open, dem Turnier von Tilbury House Köln, und den Europameisterschaften im Hochschuldebattieren in Amsterdam (EUDC) beginnen wir die zweisprachige Berichterstattung. Alle deutschsprachigen Texte werden zumindest in einer Kurzzusammenfassung auch auf englisch gepostet, besonders über den deutschen Sprachraum hinaus relavante Meldungen und Berichte werden künftig ausführlich zweisprachig erscheinen.
Wir im Achte-Minute-Team sprechen Englisch nicht als Muttersprache und kleinere technische Probleme mit der Umstellung sorgen dafür, dass momentan noch nicht alles reibungslos zweisprachig funktioniert. Wir bitten Euch, sprachliche und technische Mängel wohlwollend zu entschuldigen – wir arbeiten dran!
Artikel, die vor dem 1. Juli 2010 erschienen sind, stehen in der Regel nicht auf Englisch zur Verfügung.
Viel Spaß mit der Achten Minute – egal in welcher Sprache Ihr sie lest!
glx / tr