DKWien bewirbt sich für WUDC 2016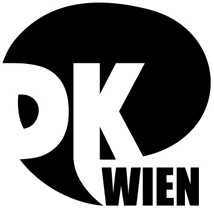 DKWien, the Viennese debating society, announced their intention to set up a bid for the 'craziest WUDC 2016 ever' on 1st April 2013, apparently because the K in DKWien stands for "krazy". Exact details have not been released yet, but according to verified sources the bid is dead set ridgy didgy sure. The organising team claims they are sure they will be able to supply 500 teams and an equal number of  judges with so much Red Bull over 8 days that participants at Vienna WUDC could easily do twice as many rounds as at a normal WUDC. Yet, this is not the only novelty they want to introduce in their radical bid.
Since the Final Ceremony is planned to be held in Vienna's imperial palace, all teams will be required to learn waltz in order to be eligible for the break. Vienna promises an Austrian Skihuetten party for the break-night. The Masters' debating competition will be held in the prevalent local format of reversed fun debates, where a snowball-fight at the beginning determines the winner.
A key element of the Vienna bid is Viennese culture, which is why, despite ambitious 4 rounds a day, an extensive hangover brekkie is set from 9-11am each day of the competition. The reason the rounds fit into the schedule is an extension of daytime from 24 to 28 hours for the course of the tournament. The exact explanation of this specific feature will be released on 1st April 2014.